Welcome to Mine's Laboratory
(
Japanese version
)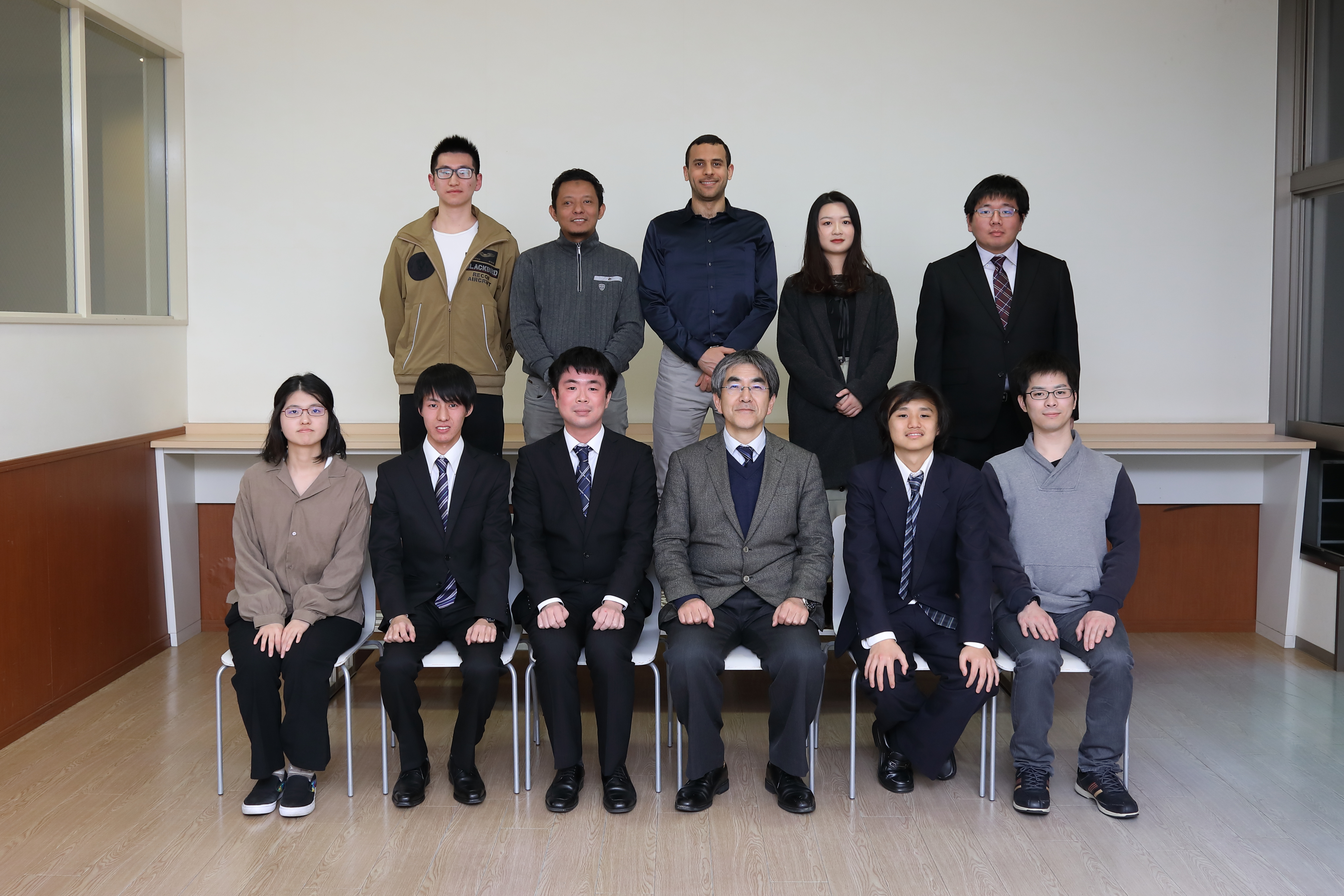 Celebration Party for Graduation on February 17th, 2020
Introduction of Our Laboratory
We have studied Multi-agent systems and their applications. Recently, we have mainly studied data mining and text mining to extract knowledge and rules from real data so that we can feed the knowledge and rules into multi-agent systems or recommendation systems.
Our current research topics include, but not limited to, text mining, data mining, natural language processing, information recommendation, information sharing platforms, and multi-agent systems.
What are agents?
There are many definitions about agents, but we define agent as a software program which works for humans as their representative.
Some fundermental characteristics of agents are as follows: Autonomous,Reactive or Sensing and Acting, Goal-oriented or Pro-active or Purposeful, Temporaly continuous, Communicative or Sociallyable, Learning or Adaptive,Mobile,Flexible, and Character
What are we doing?
We currently study data mining and text mining and apply them to various kinds of data so that we can feed the extracted and/or obtained knowledge to multi-agent systems or recommendation systems. We are also interested in personalization and community-based systems using agents.  
You can see our Laboratory Introduction on the page of Dept. of Engineering, Kyushu university
More detail, please visit our project page.
to Prospective International Students
We have stopped accepting research students who wish to enter their "master program" without having any scholarship. This means we concern not only the guarantee of your school fee and living fee, but also your ability. We will not reply to any questions about the acceptance of the research students.
If you wish to study in your master program, please take an entrance exam directly or obtain one of the following scholarships.

Scholarships:
If you passed an entrance exam, have support of your living and school fees, and would like to join my laboratory, please let me know it. Without contacting me, I will not accept you. In addition, please study machine learning and programming before joining my lab.
Check the following page: admissions of master program

---

If you wish to study in your Ph.D program,

First, please obtain a scholarship to support your school expense and living fees.
I am happy to be your supervisor if you meet the following conditions.

You have certificate of graduation of your master program.
You have written your master thesis.
You have good communication skill in English:

TOEIC score: greater than 830
TOEFL iBT score: greater than 85

You have a good research plan for your Ph.D program.